Mortgage: calculation monthly repayment
Opening a Spanish bankaccount, or in case a mortgage is required without knowing the Spanish language and system, sometimes can cause you a lot of time or even a headage. Our guidance could be necessary to handle future payments, to organize standing orders or houshold bills and in case it is required your application for a Spanish mortgage.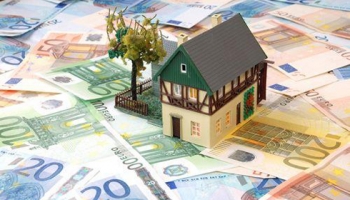 When a mortgage is to be set up there also will be a charge made to you by the bank. Financing the purchase of your property, as a qualified mortgage broker with more than 20 years experience, we do know finding a correct answer to financial questions sometimes really is difficult. That´s why our experience could be very helpfull! We are collaborating with a few local banks banks, therefore we are able to offer a range of advantages. We already know the customer and what risk they can assume. As Real Estate specialist we know the real value of a property. Our company philosophy is based on customer service and well-being, rather than presenting a financing with a high rate, which means we offer better conditions than our competition.
Mortgage calculation: On every property, you will find a mortgage calculation presenting a realistic idea about your monthly payments.
BARGAINS WITH A MORTGAGE !
Take advantage of this unique opportunity! We make sure we will find the best bargain property with or without a mortgage. We draft you a Personal Financial Planning, not only for the property itself but together with a total conveyance package including all possible costs regarding your new purchase. We will assist you to administrate all necessary legal paperwork along with a personal guidance for your mortgage application.